Anthroparodie: you are so hilarious and creepily accurate.
I mean I love me some Anthropologie merchandise, even though I've never bought anything because I can't afford ANY of it, but srsly guise, you gotta admit, you're a bit ridic.
They take images and merchandise from Anthropologie, tack on a few zeros to the price and essentially make a literal advert for what's in the picture as a parody(ie) of Anthropologie's elitist, vague, abstract, and decidedly self-righteous artiness.
Anthroparodie: Bohemia just got a lot more expensive. LOL.
For instance this:
And Anthroparodie's description of the 'merchandise':
Western Saddle Flowerpot
graciously swathing a sharply sophisticated flora of your choosing
this toffee-toned leather jardinière
shimmers like a burnt penny on a damp autumn morning
$698
LOLZ ABOUND.
So check out the blog, laugh, then go to Anthropologie and sigh over how pretty it all is. Like this: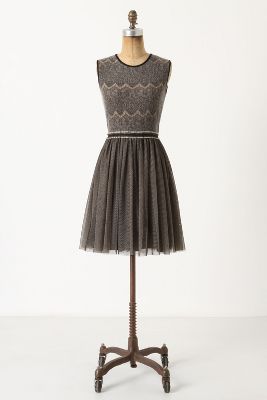 Or this, from their wedding line through BHLDN: